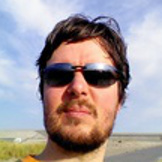 Werner Keil
Werner Keil has worked for more than 25 years as project manager, software architect, analyst and consultant on leading-edge technologies for Banking, Insurance, Telco/Mobile, Media and Public sector.
Among his earlier clients are Sony where Werner designed and implemented micro-format based tags for Sony Music.
He develops enterprise systems using Java, Java EE, Oracle or IBM, does Web design and development using Adobe, Ajax/JavaScript or dynamic languages like Ruby, PHP, etc.
Besides work for major companies he runs his own creative, talent and consulting agency Creative Arts & Technologies. In his spare time, he runs and supports open-source projects, writes song lyrics, novels, screenplays and technical articles. He is committing member of Eclipse Foundation, Apache Foundation and the Java Community Process, including his role as JSR-363 Spec Lead and Executive Committee Member.
Master Class: Writing secure Java EE 8 applications
Performance Monitoring for the Cloud
Performance Monitoring tools like Performance Co-Pilot (PCP) existed almost longer than the World Wide Web. It was developed in the early 90s by SGI. Parts were made available open source from 2000 on, which led to a further spread of the tool. In recent years an active community formed and a variety of new features and enhancements were added. PCP is now part of Red Hat and SuSE Linux Enterprise editions and included in many other Linux distributions. Versions for other Unix variants, OS X and Windows also exist. This session compares popular Open Source Monitoring Tools like Performance Co-Pilot, StatsD, Dropwizard Metrics, Prometeus and MicroProfile Metrics. How they each support Containers or Virtualization, share data with IT monitoring systems like Nagios or Zabbix, or process analyze and visualize it via Carbon, Graphite or Grafana/ElasticSerch.
Physikal – JSR 363 and Kotlin for Clean Energy
This session will give you a brief overview of how Tenkiv and Nexus Brain use Kotlin and Physikal/JSR 363 to calculate the optimal usage of alternate energy sources and control solar power systems used for making clean water anywhere from Flint Michigan to Afghanistan.
Java EE 8, MicroProfile and the future of Java EE